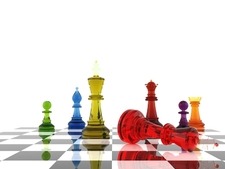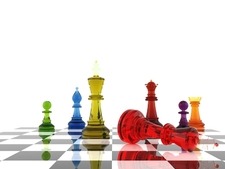 A fascinating article in the Christian Science Monitor poses the question: should chess be in the Olympic Games?
As the article by Lisa Suhay states, chess has a legitimate claim, this being the 85th anniversary of the game being an officially recognised body of sport by the International Olympic Committee. In 1924 chess nearly became part of the Paris Games, the only hurdle being the distinction between professional and amateur competitors. Instead, the World Chess Olympiad was born in 1927.

A self-confessed "chess parent", Suhay rightly states that chess has all the features that not only make for great competition, but which please parents. Mind sports such as chess (and poker) exercise the mind with tactics, critical thinking and mental agility. It's something not lost on Suhay who helps organise chess programmes for inner city children

Will we ever see chess in the Olympic Games? The World Chess Olympiad is bigger than the Winter Games in terms of nations competing. Some 160 countries will take part in the next WCO in Istanbul, Turkey, later this month; the youngest competitor aged just ten. There was even an attempt in 2008 to merge the Chess Olympiad with the Beijing Games. Alas, it never came to fruition.

For now the WCO will remain outside events such as those taking place in London, while remaining a spectacle in their own right.
And poker? Will the likes of Phil Hellmuth, Daniel Negreanu and Phil Ivey ever be seen carrying their nation's flag into the Olympic stadium? For now the debate will continue.

Read the full article on the Christian Science Monitor website.
https://matchpokerfed.org/wp-content/uploads/2012/08/chess_pieces_22june122.jpg
169
225
joe
https://matchpokerfed.org/wp-content/uploads/2017/09/ifmp-logo.png
joe
2012-08-03 22:22:41
2014-07-16 13:25:15
CHESS TO FEATURE IN THE OLYMPICS?